2023 Richard Lounsbery Award: Michelle Monje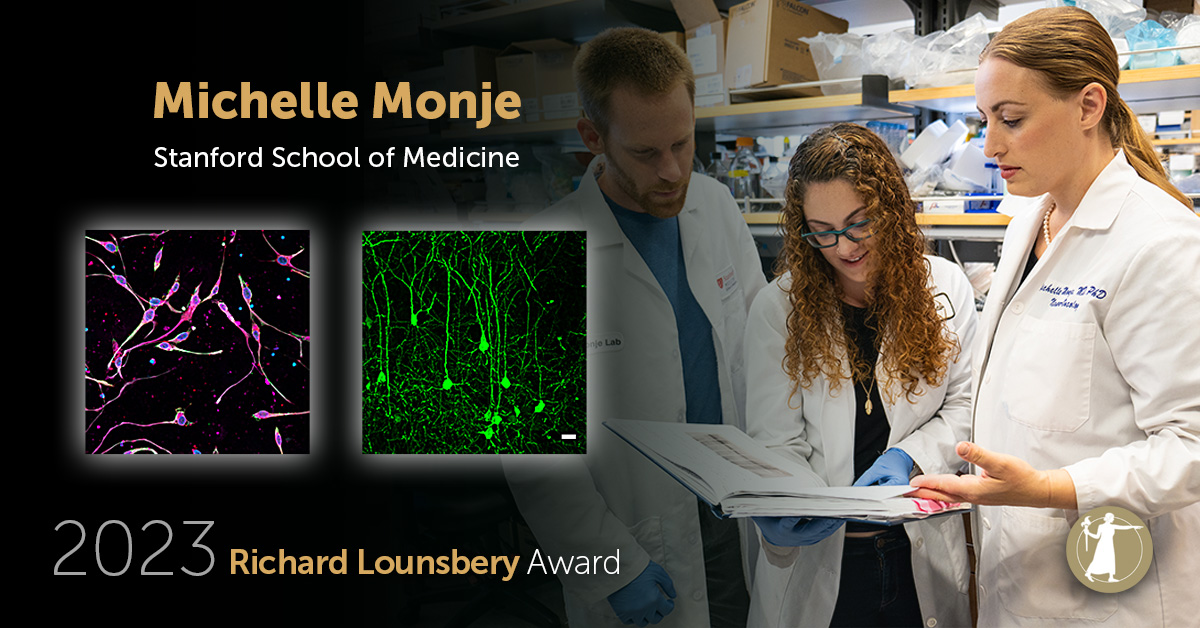 The Richard Lounsbery Prize, awarded jointly by the French Académie des sciences and the American National Academy of Sciences (NAS) is, in 2023, honoring Michelle Monje, from the Stanford University School of Medicine.

Monje's pioneering work has fundamentally changed our view about the communication between neurons and glial cells in normal brain function and in neurological disorders, particularly brain cancers.

The award will be presented to her on April 30th, during the 160th NAS Annual Meeting.

The Richard Lounsbery Award is a $100,000 prize (of which $25,000 to finance travel for scientific collaboration) given in alternate years to French and American scientists no older than 45 to recognize extraordinary scientific achievement in biology and medicine. The Richard Lounsbery Award was established by Vera Lounsbery in honor of her husband, Richard Lounsbery, and is supported by the Richard Lounsbery Foundation.
Know more about the laureate on the National Academy of sciences's website