Denis Le Bihan, lauréat du prix de la Fondation Eduard Rhein 2021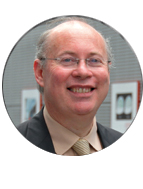 Denis Le Bihan, directeur de recherche au CEA, membre de l'Académie des sciences, est lauréat du prix de la technologie 2021 de la Fondation Eduard Rhein. Ce prix, qu'il partage avec Peter J. Basser, leur est décerné pour leur invention de l'imagerie par IRM du Tenseur de Diffusion (DTI) ("for The development of diffusion tensor MRI, which has implications in surgical and radiotherapy planning, the characterization of brain disorders and the visualization of nerve fiber pathways (tractography)").
La cérémonie de remise de ce prix se tiendra le 23 octobre 2021 à Munich en Allemagne.