Lauréats 2014 du prix de la Fondation scientifique franco-taiwanaise : Shu-Kun Hsu et Jean-Claude Sibuet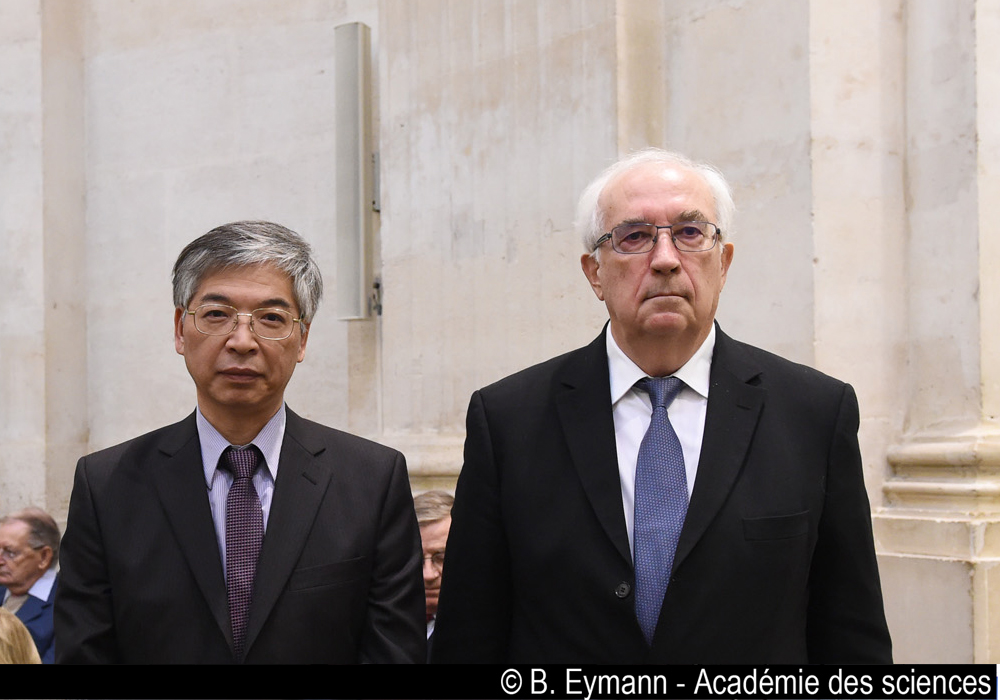 Le prix de la Fondation scientifique franco-taiwanaise 2014 est décerné à Shu-Kun Hsu, professeur, National Taiwan Ocean University, Institute of Applied Geophysics et Jean-Claude Sibuet, professeur, Department of Earth Sciences, National Central University, Taiwan.
Jean-Claude Sibuet, est aujourd'hui professeur à l'université de Taïwan, après un long séjour à l'IFREMER où il établit sa grande réputation internationale par ses travaux dans l'Atlantique, il se tourne vers les mers du Pacifique en 1990, alors que la coopération franco-taïwanaise était déjà active. Il prend en thèse un étudiant prometteur, Shu-Kun Hsu, docteur de l'université de Bretagne occidentale en 1995 et, aujourd'hui, professeur à la National Center University. La collaboration de Jean-Claude Sibuet et Shu-Kun-Hsu n'a jamais faibli au cours des vingt dernières années. Ensemble ils ont publié une trentaine d'articles, très largement cités, qui forment une contribution sans égale à l'étude de la tectonique de Taïwan et de la géodynamique des mers environnantes, citons seulement leur hypothèse que l'orogène taïwanais résulte d'une collision arc-arc plutôt que d'une collision arc-continent. En novembre 2013, un groupe de géophysiciens français et taïwanais esquissaient leur future coopération qui implique de nombreux jeunes chercheurs. Il leur apparut que la jeune chaine taïwanaise était un des cadres les plus favorables pour l'étude des évènements extrêmes (grands séismes, tsunamis,...) Nul doute que les deux lauréats jouent un premier rôle dans ce projet.