Lauréat 2016 du prix Richard Lounsbery : Bruno Klaholz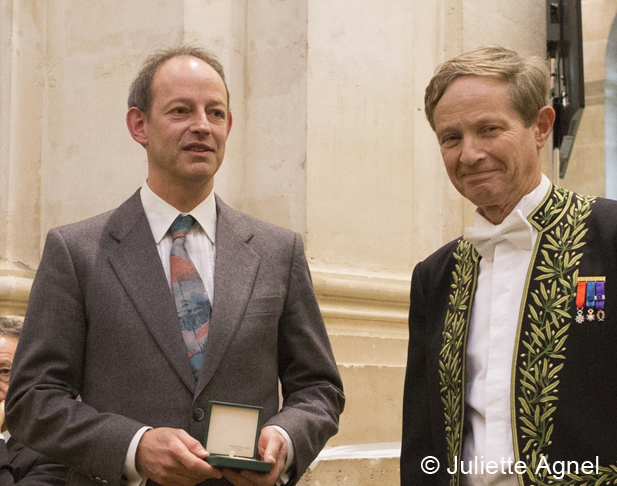 Lors de sa séance plénière du 5 novembre 2015, le jury a proposé à l'unanimité que le Prix de Biologie et Médecine Richard Lounsbery 2016 soit attribué au Dr Bruno Klaholz.

Pour ses travaux en biologie structurale (par des méthodes de diffraction aux rayons X et de cryo-microscopie électronique) sur les régulations de l'expression génétique tant au niveau de la transcription (structures des récepteurs nucléaires à l'acide rétinoïque et à la vitamine D) qu'au niveau de la traduction protéique (complexes d'initiation et de terminaison, structure du ribosome humain).

For his work in Structural Biology (by X-ray diffraction and cryo-electron microscopy methods) on the regulation of gene expression at both the transcriptional level (structures of the nuclear receptors to retinoic acid and vitamin D) and the protein translation level (initiation and termination complexes, and the structure of the human ribosome).