Lauréates 2017 du prix de la Fondation scientifique franco-taiwanaise : Suzanne Madden et Francisca Kemper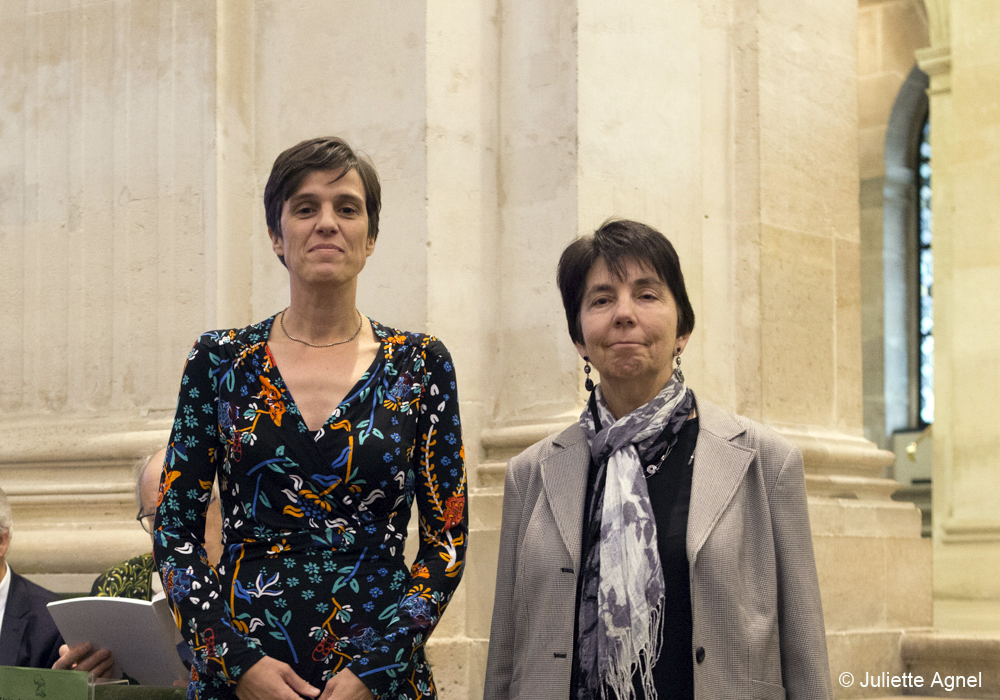 Le prix franco-taiwanais, octroyé par le Ministry of Science and Technology of Taiwan (MOST) et l'Académie des sciences, récompense et encourage un binôme scientifique franco-taiwanais pour sa contribution scientifique dans un domaine d'intérêt pour les deux pays.

En 2017, il est décerné conjointement à Suzanne Madden, du département d'astrophysique du CEA et Francisca Kemper de l'Institute of Astronomy and Astrophysics de l'Academia Sinica pour leurs recherches sur les relations entre les gaz et poussières interstellaires et l'activité de formation des étoiles dans les Nuages de Magellan.

Suzanne Madden a acquis une renommée internationale grâce à ses études sur les galaxies naines, sur leur contenu gazeux dont la présence est révélée par des émissions continues dans l'infrarouge ou par des raies atomiques non détectées auparavant. Elle a dirigé avec succès des programmes-clé avec les télescopes infrarouge spatiaux ISO, Spitzer et Herschel, et avec des télescopes montés à bord d'avions. Elle est américaine et elle mène ses travaux au CEA depuis 1996.

Francisca Kemper est une jeune chercheuse brillante, établie à Taïpei depuis 2010. Elle est une spécialiste de l'astronomie dans l'infrarouge et aux ondes radio, très impliquée dans l'utilisation du grand interféromètre sub-millimétrique mondial ALMA, auquel Taiwan est associé.