Michel Mayor, prix Nobel de physique 2019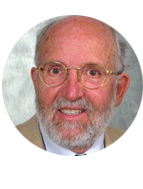 L'Académie des sciences se réjouit de l'attribution du prix Nobel de physique 2019 à Michel Mayor, l'un de ses membres associés étrangers, pour la découverte d'une exoplanète en orbite autour d'une étoile de type solaire ["for the discovery of an exoplanet orbiting a solar-type star"]. Il partage la moitié de ce prix avec Didier Queloz, l'autre moitié étant décernée à James Peebles.
Michel Mayor a été élu membre associé étranger de l'Académie des sciences le 29 avril 2002 dans la section des sciences de l'univers.